Clinical Integration Reports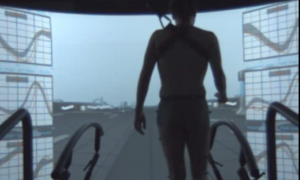 May 6, 2019
Here you can read all about how the GRAIL has been used in IRCCS E. Medea, La Nostra Famiglia, Bosisio Parini (LC), Italy to treat ataxic patients.
Read more >
List of Publications
Motek is proud of the huge interest that our devices have sparked in the research community over the last 20 years. Hundreds of articles using our devices have been published in peer reviewed journals, providing a valuable evidence base. Please find the list of all publications on our technology below.
Training Material
Check out the pre-training content to understand the basics of the GRAIL.
For more in-depth insights, choose post-training. This provides or refreshes in-depth knowledge.
Request D-Flow installation file
Please use this link to request the D-Flow software to use for the pre-training tutorials.
D-Flow software - request a license
After installing the D-Flow software, you will need to request a license for the software. Please follow the instructions below to request a license. If you have any queries about this, please contact us using the form on the home page.
-Please note that this license can only be used during up to your planned training and for a short time after.-

D-Flow Request a license
D-Flow Basic Tutorials
In these basic tutorials you can learn the basic functionality of the D-Flow software. Please make sure to finish the tutorials before participating in the training. We anticipate that the tutorials will take around 4-5 hours, so please allow sufficient time.
Before completing the tutorials you will need to download and install the D-Flow software and request a license to use it, according to the instructions in the document entitled D-Flow License. You will also need to download the additional Scene files.

D-Flow Gait Tutorials
These tutorials can be used to learn how to use the MoCap module in D-Flow. Please download the PDF and the zip folder in order to be able to carry out the tutorials.

Gait Tutorials

Extra files needed to complete the tutorials
VIDEO
Human Body Model Webinar
In this webinar, Prof. Ton van den Bogert discusses the ins and outs of the Human Body Model, used within the D-Flow software, and its latest improvements. Prof. van den Bogert currently holds the Parker-Hannifin Endowed Chair in Human Motion and Control in the Department of Mechanical Engineering at Cleveland State.
English

English

VIDEO
D-Flow Software Suite
Learn about our in-house visual programming tool that comes with our systems, designed for the development of interactive and immersive virtual reality applications within the world of rehabilitation research and therapy.
English

English

Are you ready for your upcoming GRAIL training?
Request a User Manual
After submitting this form, you will receive a confirmation of delivery or a request for additional information to your e-mail within 3 days.
[contact-form-7 id="23175" title="Get user manual"]